We offer a comprehensive
mini piling plant hire service
Mini piles are installed as part of the foundations of a building or structure, where access is limited, and deep foundations are impractical.  Mini piling can be used for the installation of foundations for new-build housing, for the extension or underpinning of existing structures, office or industrial units for mezzanine floors or to support heavy machinery, for basement construction, retaining walls and foundations for road, rail and all other types of civil engineering projects.
At Mini Piling Plant Hire It is our mission to assist you with the trouble free provision of mini piling plant and equipment to and from site, anywhere within the UK.  Our extensive fleet of mini piling rigs and machines, along with a broad range of plant, tools and related equipment make us a true one stop shop.  Whether you're a piling contractor, civil engineer, or simply trying to manage a small residential extension, It is our aim to take the hassle out of supplying your site equipment, giving you more time.
read more
Offering the best level
of transport service nationwide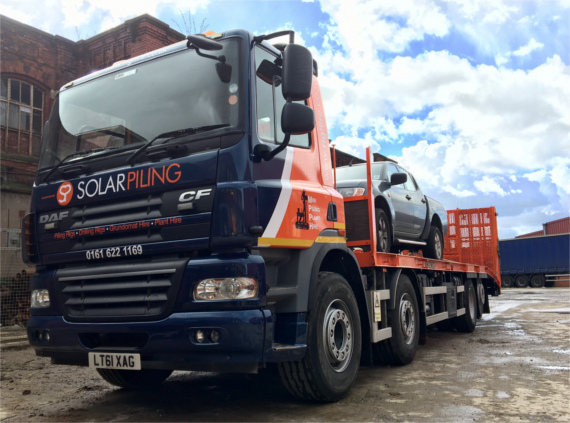 Mini Piling Plant Hire was established in 2012 with the objective of offering piling specific plant and machinery to mini piling contractors and foundation engineering companies.
Our staff, with a combined sixty years of experience in piling, engineering and construction could see that many piling companies hire equipment from various companies, yet general plant hire companies lack the knowledge and experience needed to supply a full range of equipment setup specifically for piling contractors needs.
Our fleet of delivery vehicles ensure we can deliver throughout the UK when you want, where you want and at the most competitive prices in the industry.
We are committed to quality, efficiency and service. Please give us a call on 0161 622 1169 for a free, no obligation quotation, whatever your requirements.
read more